Want to protect your company from currency volatility and FX risk?
We created a robust platform that helps CFOs, Financial Directors, Treasures, and corporate finance teams to identify and mitigate FX risk by tailoring a hedging strategy to their business needs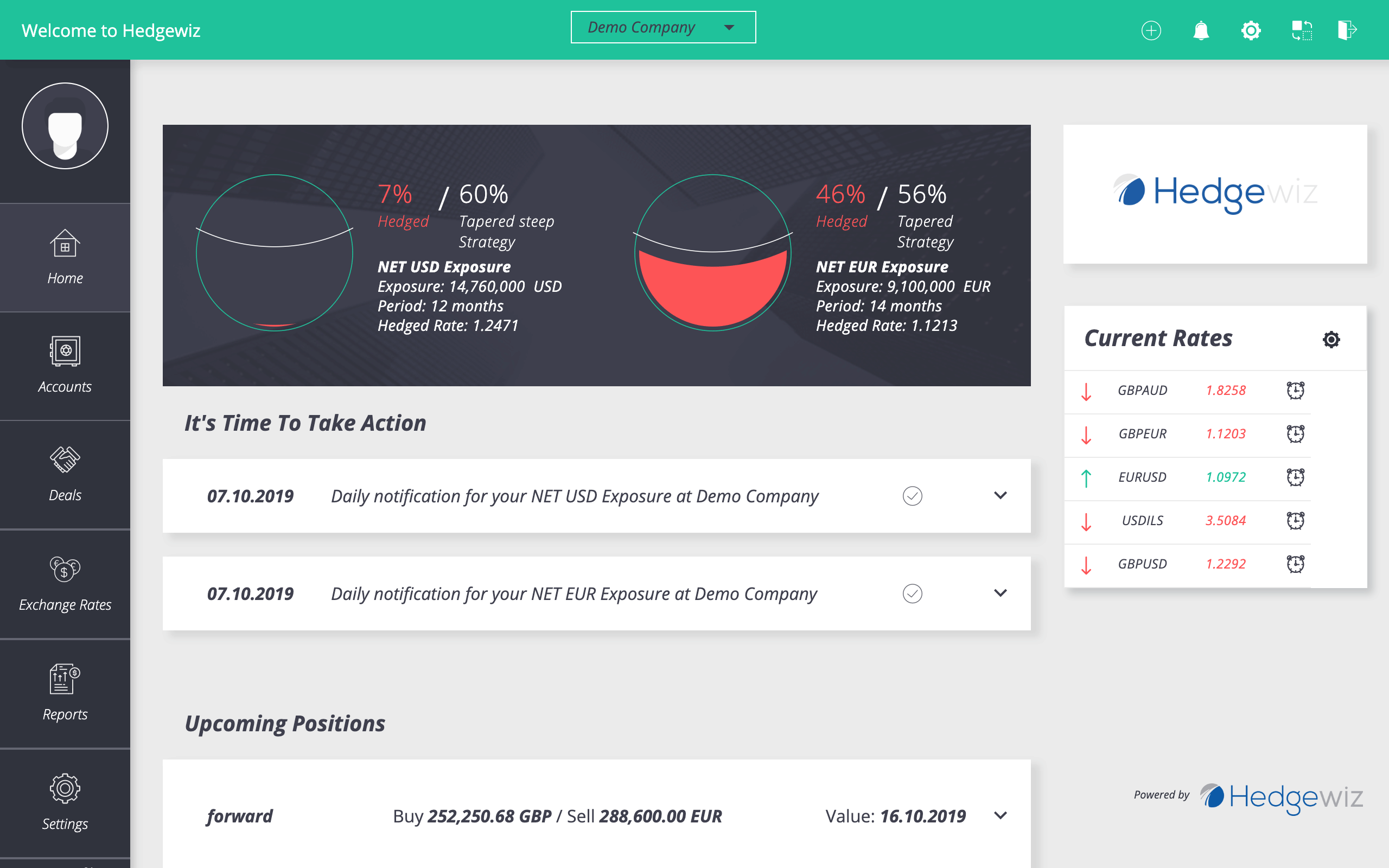 We have developed hedging strategies for the following verticals that currently benefit from leveraging Hedgewiz
To develop an effective hedging strategy and mitigate FX risks

here are all the tools you need

Optimize the hedging strategy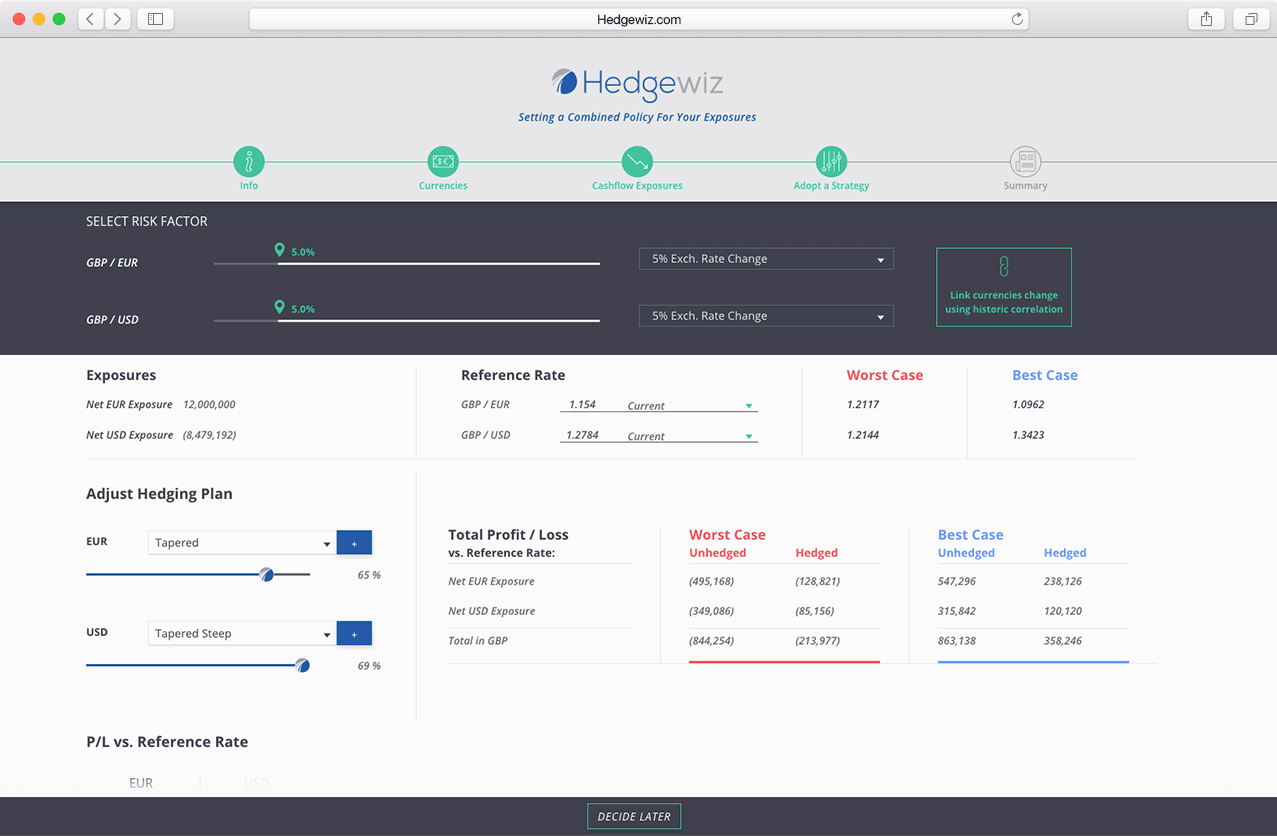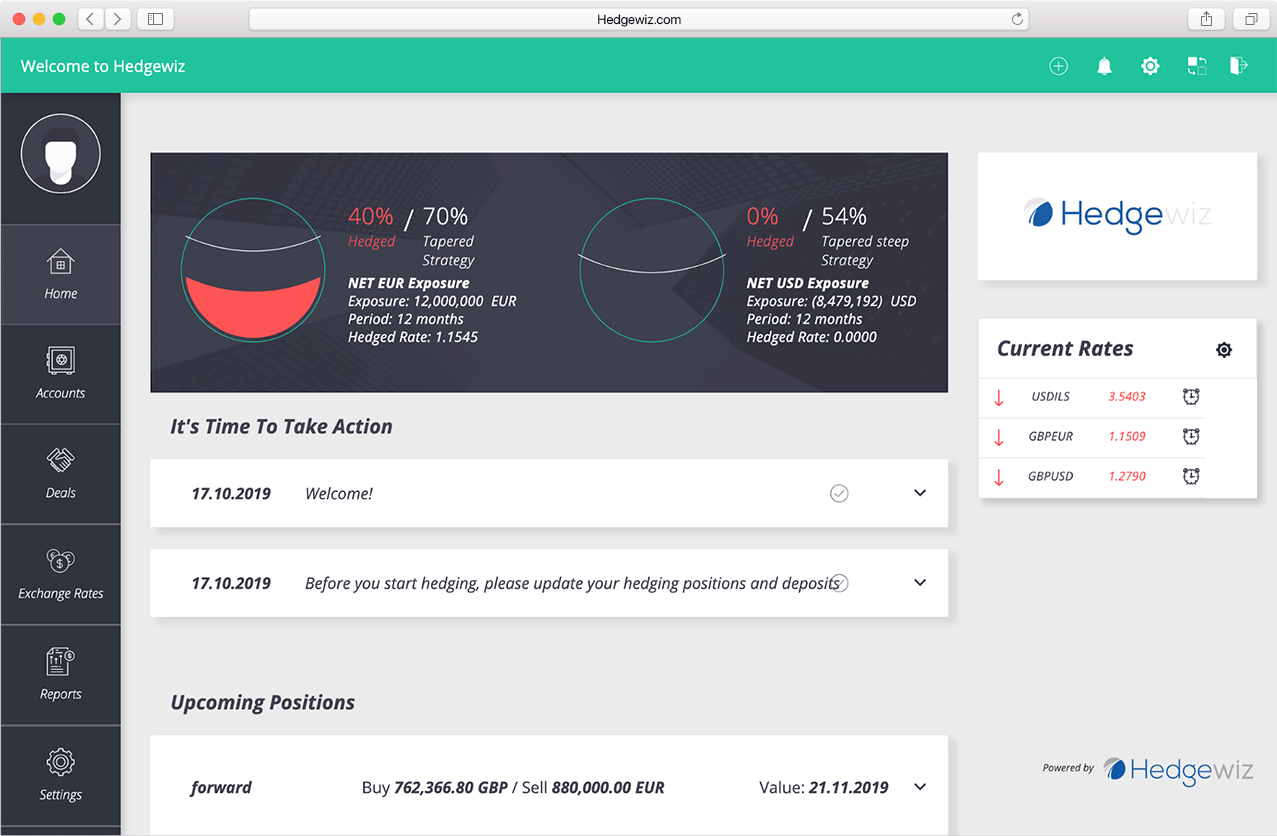 Monitor FX risks

Live rates and online execution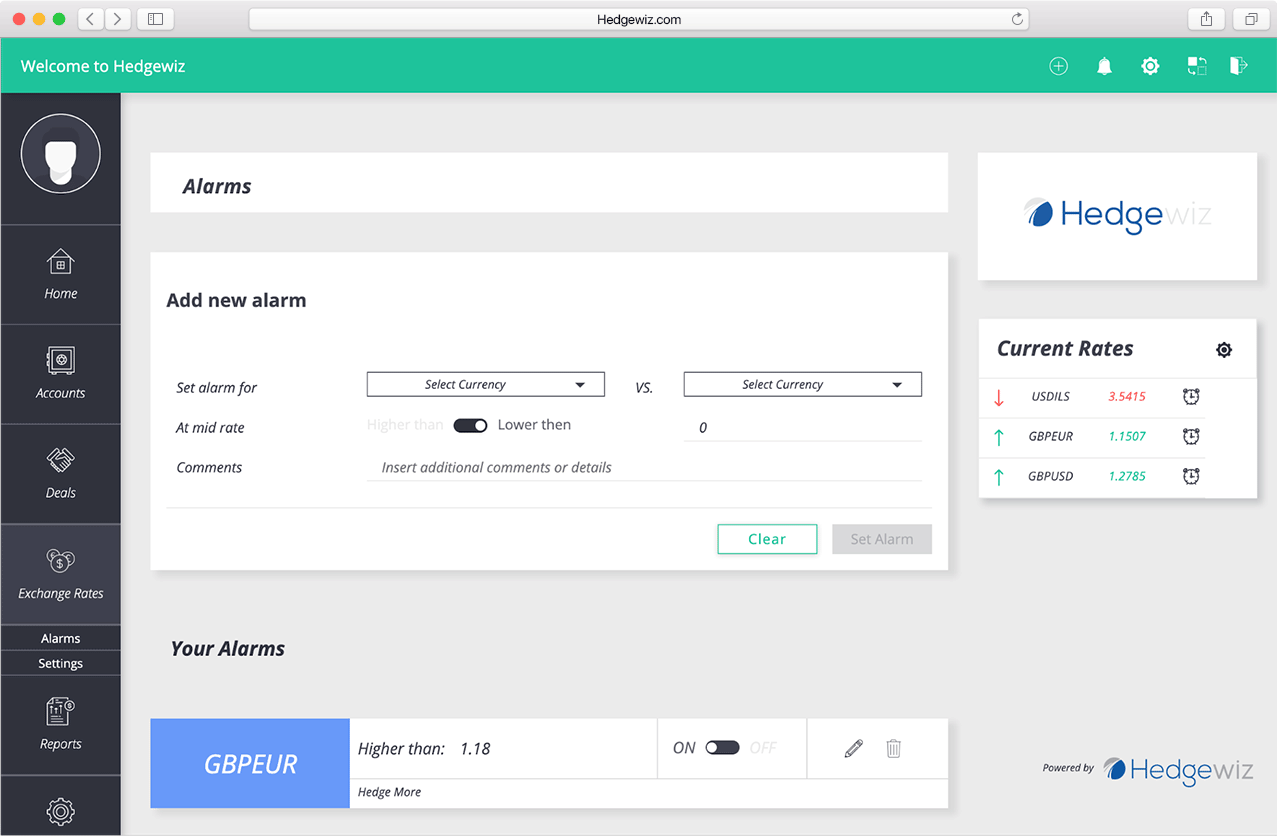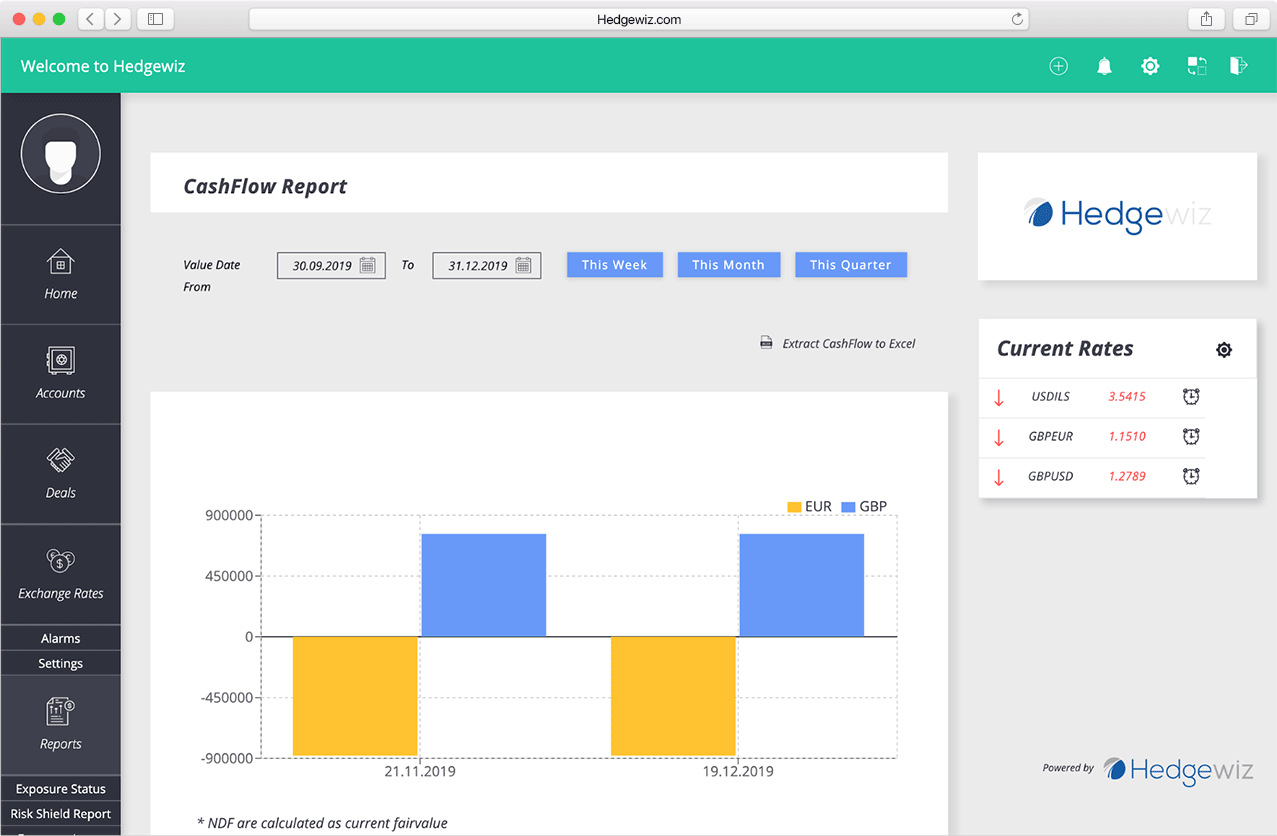 Reports

Payments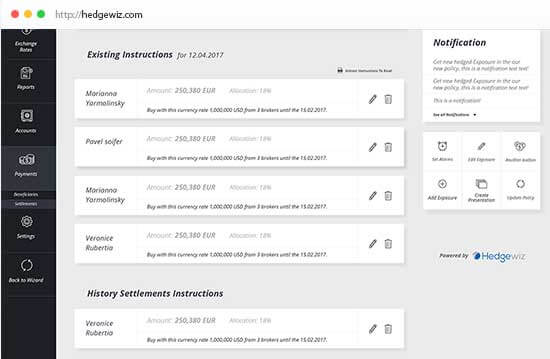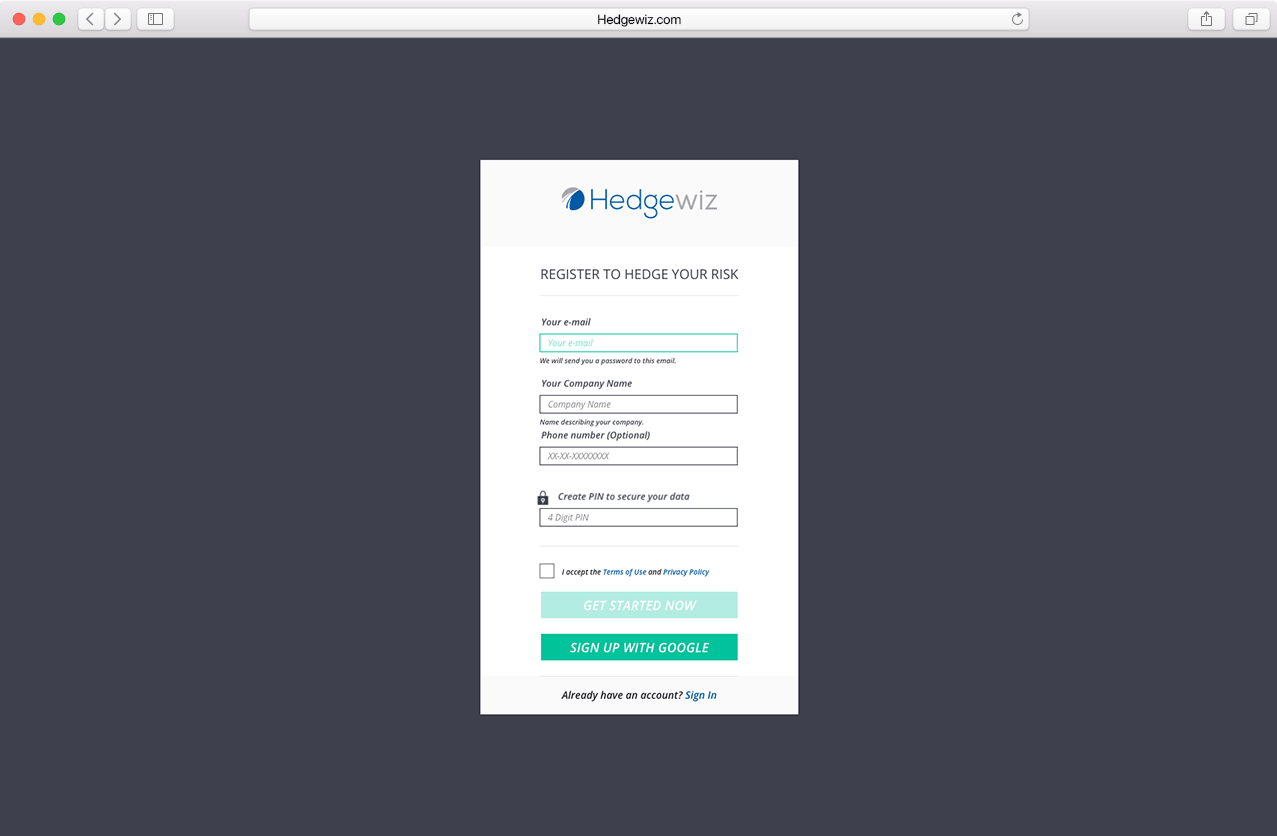 Remote Secure Access

Integrations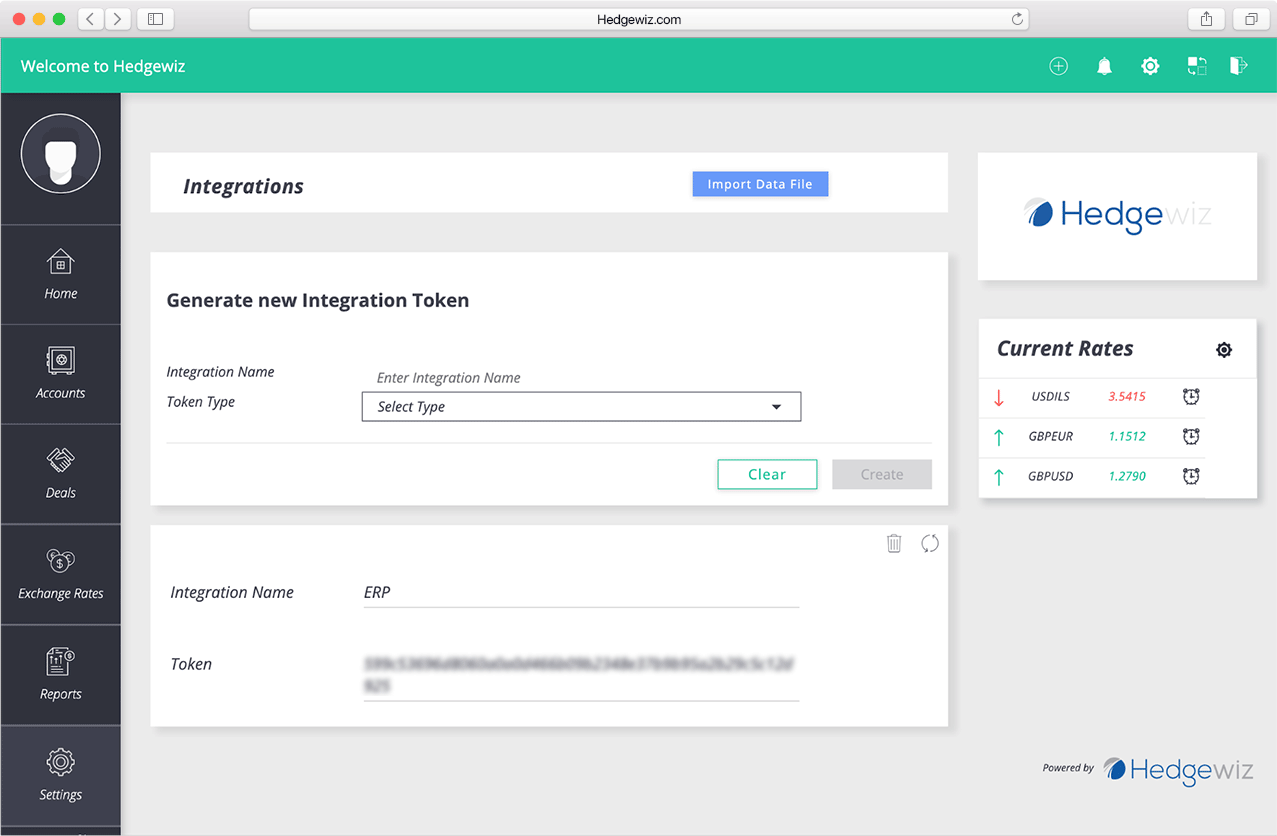 Ready to protect your company?
Schedule a demo call to see how you can leverage the Hedgewiz platform to prevent your company from losses caused by currency fluctuations.